A one-of-a-kind Billiard Table by Aspen Rustic Inc. and Sonny Tuttle
A story of History and Collaboration
Our "Buffalo Bill Cody" table is one of our more elaborate tables, built in 2007 and featured in Cody, WY at the High Style Show, and in Jackson, WY at the Western Design Conference.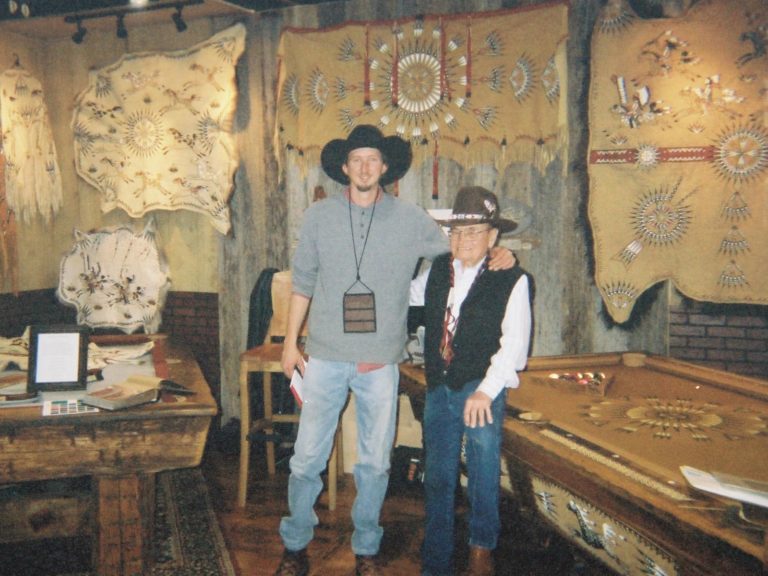 An authentic 'Cowboy and Indian' collaboration, this refined rustic billiard table gracefully portrays an era of American history – equally rich in natural beauty and rustic elegance. 
Think "Wild West": complete with rich colors and spirit in the paintings of the Plains Indian; the lure and the wonder of wide open vistas; to the Cowboys' nights at the local Saloon…the quest for the American dream!
Reclaimed Wormy Chestnut construction from 105 year old barn wood
Authentic Sioux Plains Indian paintings on deer hide panels
Cast Bronze legs from an original Aspen Rustic carving
Black Walnut framework & substructure
Brass tacks and brass 'sun rays' on pockets
Cast bronze adornments to match legs
Deer hide and tanned leather pockets
Natural Mother-of-pearl aiming sights