Use this area of our site for reference, we'll be there to help when you're ready!
We'll work very hard to earn your business, and will help you find a design that ensures you get a quality, hand crafted rustic game table that perfectly compliments your personal lifestyle and decor!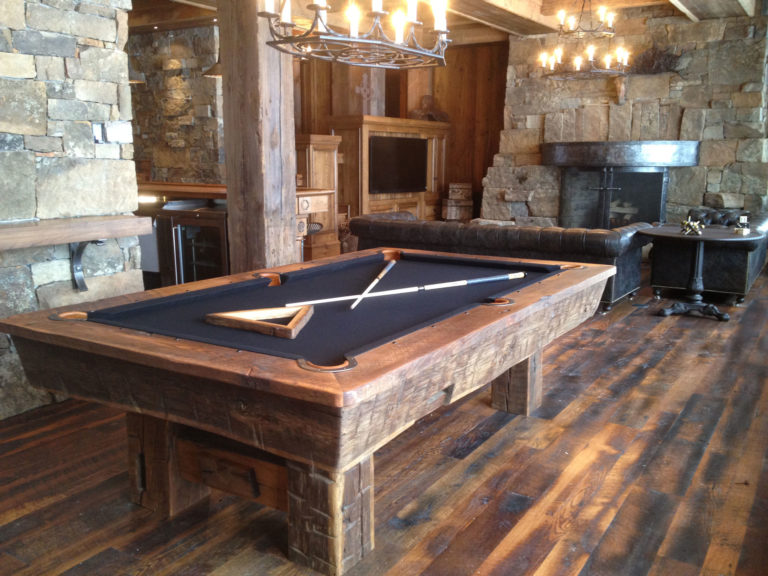 Reclaimed Timber
Our ever-popular Reclaimed Timber style pool table fits a wide range of rustic game rooms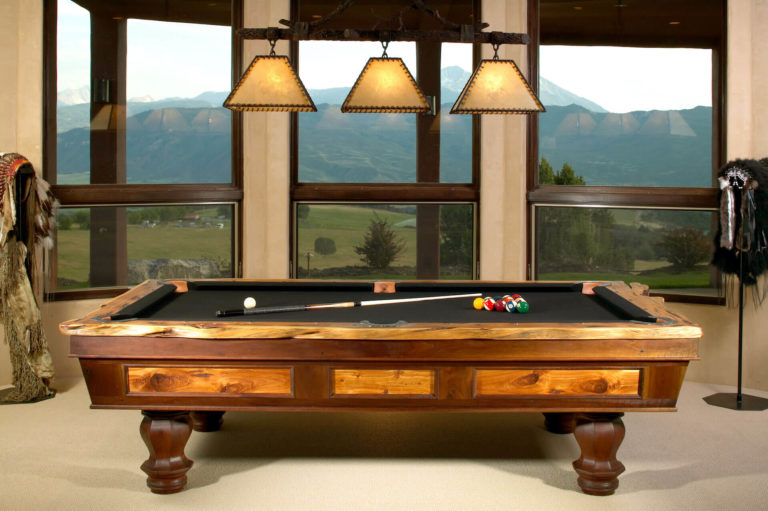 Walnut Leadville
Our featured Walnut Leadville table shares similar design elements with antique billiard tables.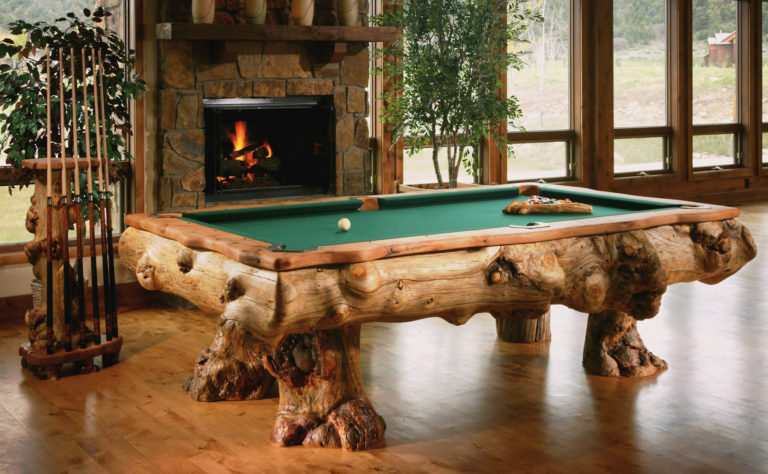 Lodgepole Burl
Hand built using one of natures most unique woods, our Lodgepole Burl table is bound to make a strong statement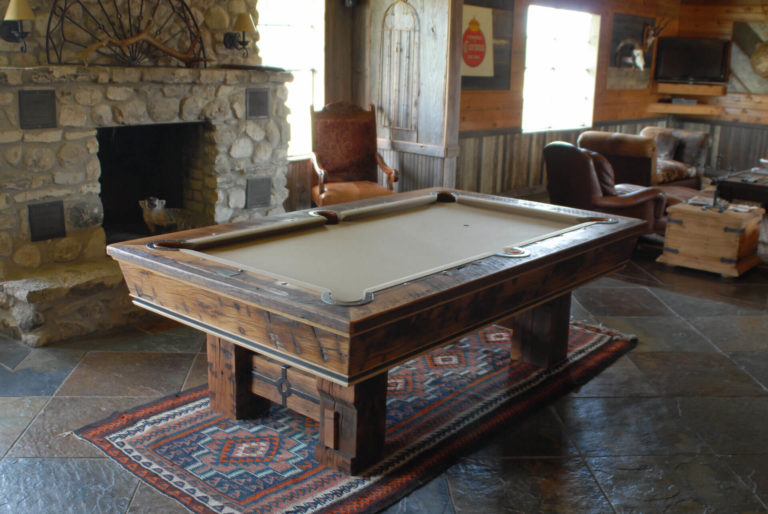 Skip Planed Timber
A "squared up" version of our famous Reclaimed Timber table, with a little accessorizing too.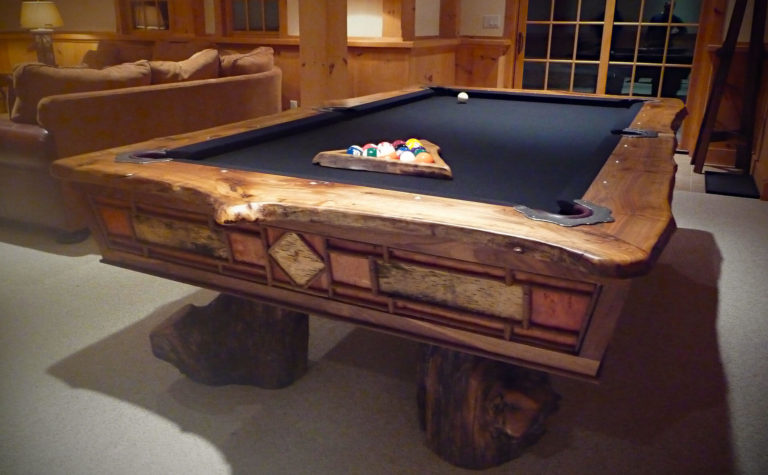 Northwoods
The Northwoods pool table takes many elements from vintage artwork and home decor from the Adirondacks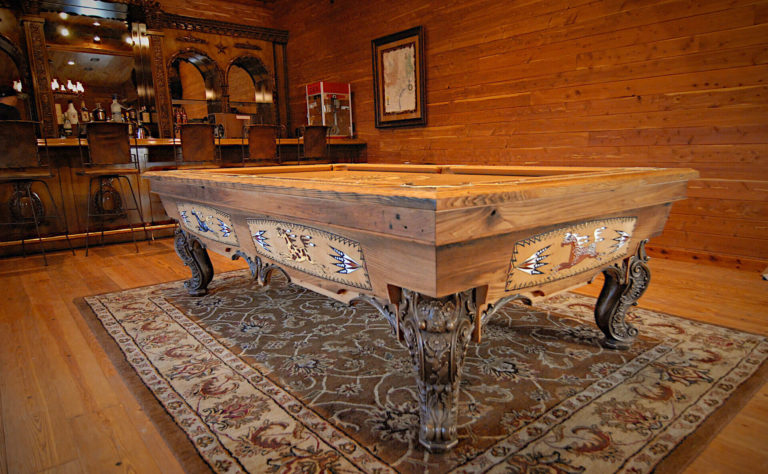 Buffalo Bill Cody
A truly unique collaboration of artistic styles, our Buffalo Bill Cody table stands apart as a truly unique piece of history.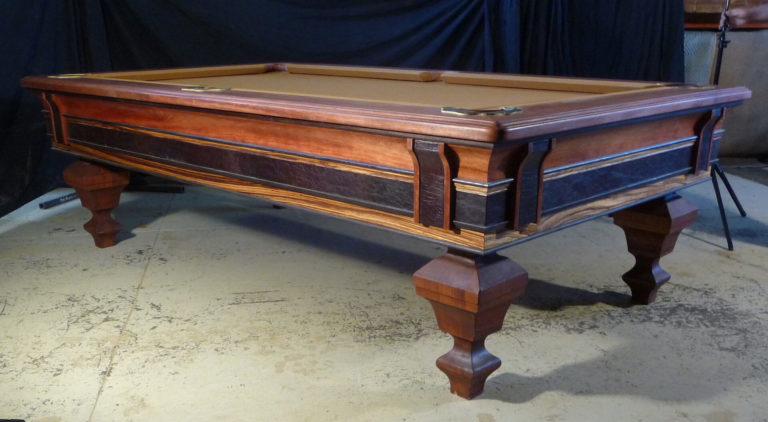 Beaver Creek
This table we call Beaver Creek, its classic, antique inspired design hints at the noble, historic billiard tables of the ancient world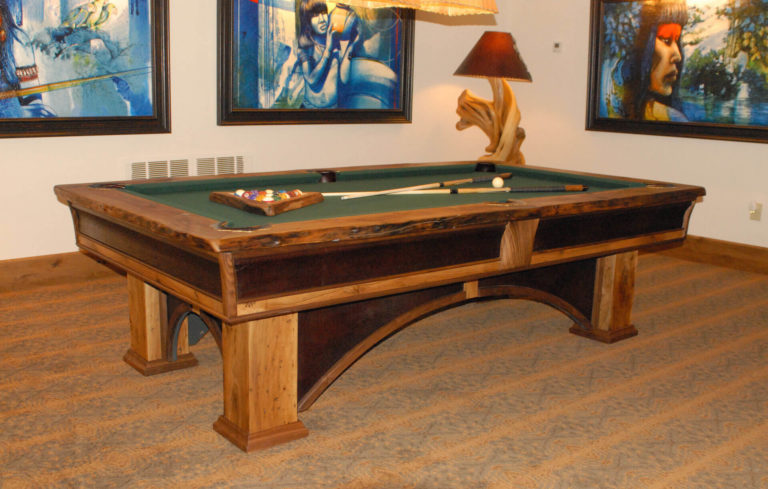 Santa Fe
Inspired by the scenic railroad bridges found throughout the West, the Royal Gorge table uses an arched leg design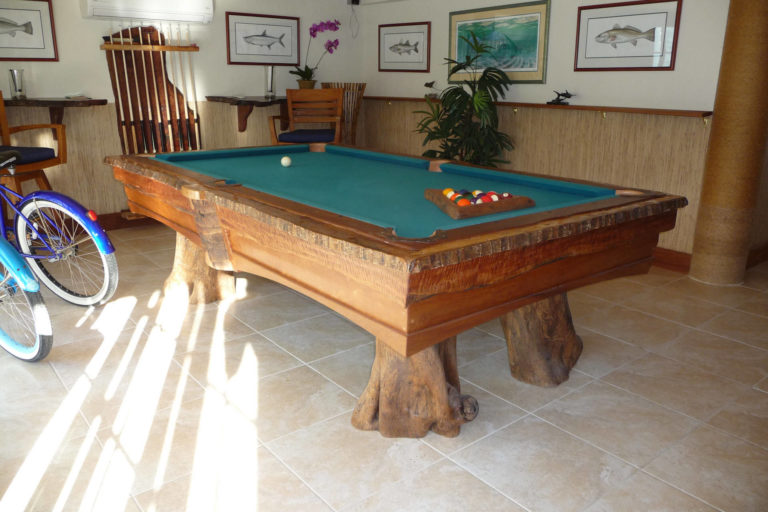 Island
Our Island Table has been built using exotic hardwoods sourced in and around the Florida Keys, in a style that is casual and inviting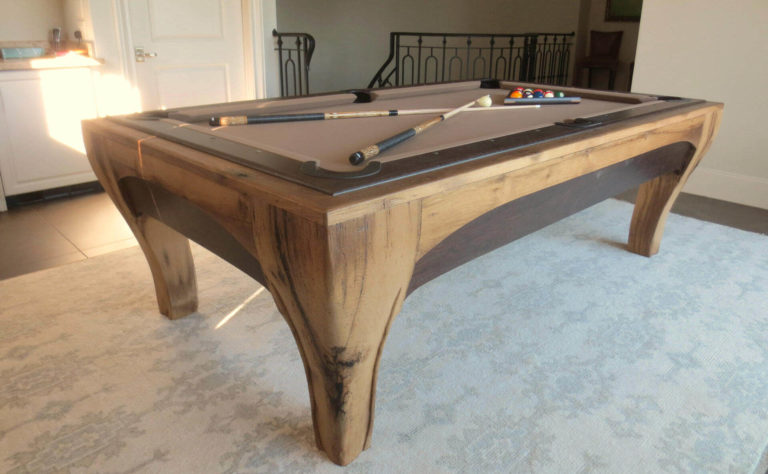 Boulder
Just like its Colorado namesake, this table pushes the artistic edges of sculpture, and the confluence of elevation and depth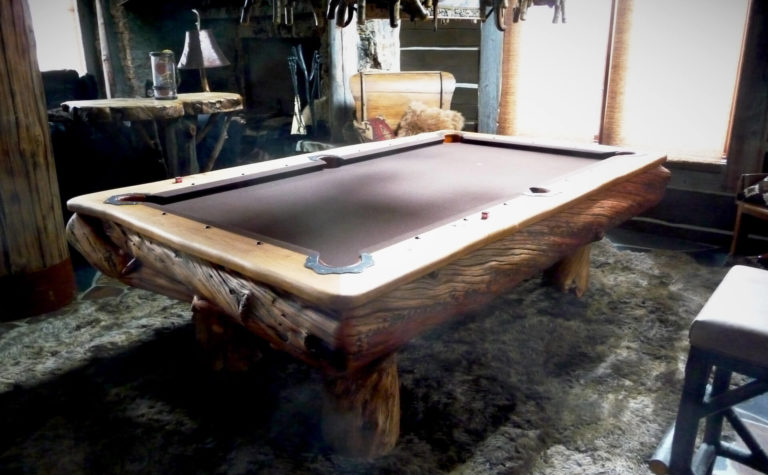 Bristlecone
Bristlecone Pines are some of the oldest trees, rich with character and weathered texture that gives its historic beauty new life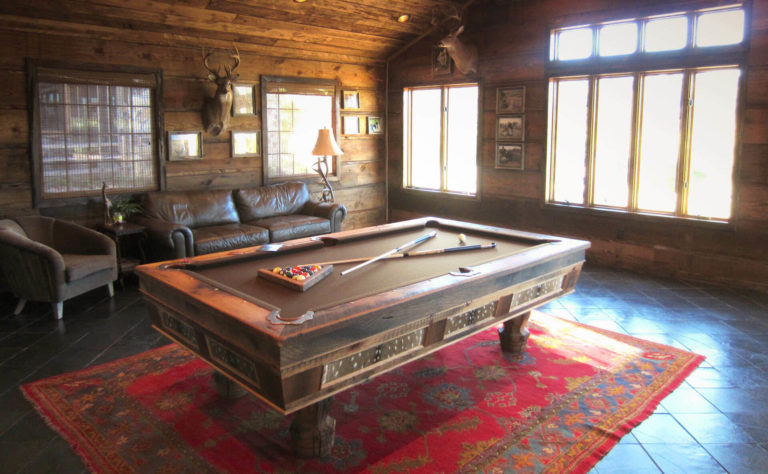 Leadville
The Leadville takes its lead from the rich history of Billiards, built using a diverse collection of vintage woods of North America
Or Shop by Regional Theme