Custom Artistic Pool Tables
These Aspen Rustic billiard table designs have come from our extensive study and appreciation of Antique Pool Tables of North America and Europe. It may be small influences, an authentic reproduction of a classic design, or use of the simplest architectural element that reflects the historic relevance of this noble game table.
Below are a few examples of uniquely themed billiard tables!
Learn more about taking "Custom" to a new level
Words are hardly adequate in explaining what "custom" means to someone these days. In all of our original designs, we give the client the chance to help us interpret the perfect fit for their own unique game room decor and personal lifestyle. Find out more by clicking images below!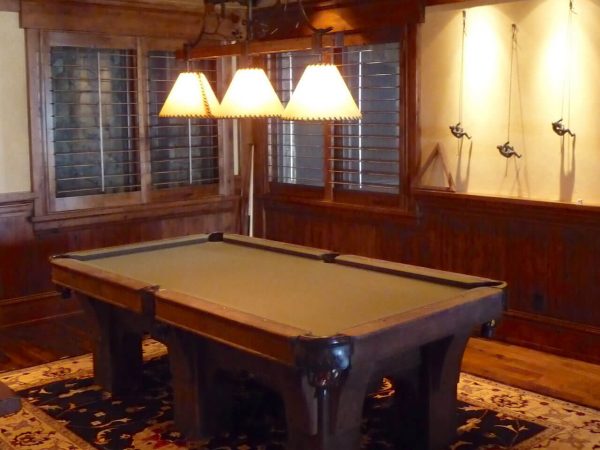 Craftsman 6 Leg